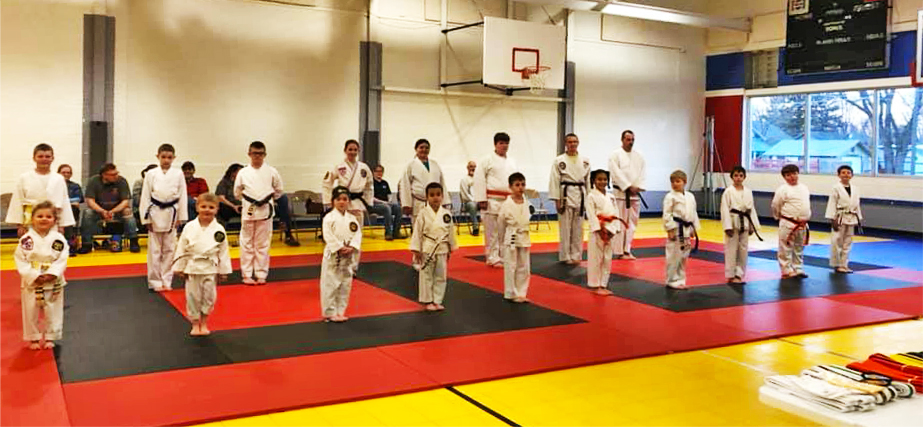 ATA Taekwondo teaches students courtesy, respect and discipline. It is also a great way to get into shape and learn valuable self-defense skills. Prices are $50.00 for everyone. Must be at least 4 years old or older to participate.
Please stop by during the class time to pick up forms and talk to instructors.

Ages:
4 yrs through Adult
Certified Instructor:
Lowell and Connie Jo Coon
When:
Classes are going on now. Sign Up! You can start at anytime!
During the school year, Taekwondo will meet every Tuesday and Thursday!
| | | | | | |
| --- | --- | --- | --- | --- | --- |
| | MON | TUE | WEDS | THUR | FRI |
| Tigers | | 5:00-5:30 | | 5:00-5:30 | |
| Low Rank Class | | 5:30-6:30 | | 5:30-6:30 | |
| Adult | | 6:30-7:30 | | 6:30-7:30 | |
Fees are $50.00 per month. May be other fees but will be determined by instructor. Find them on Facebook at Goodland ATA Martial Arts! Email them at www.goodlandatama.gmail.com