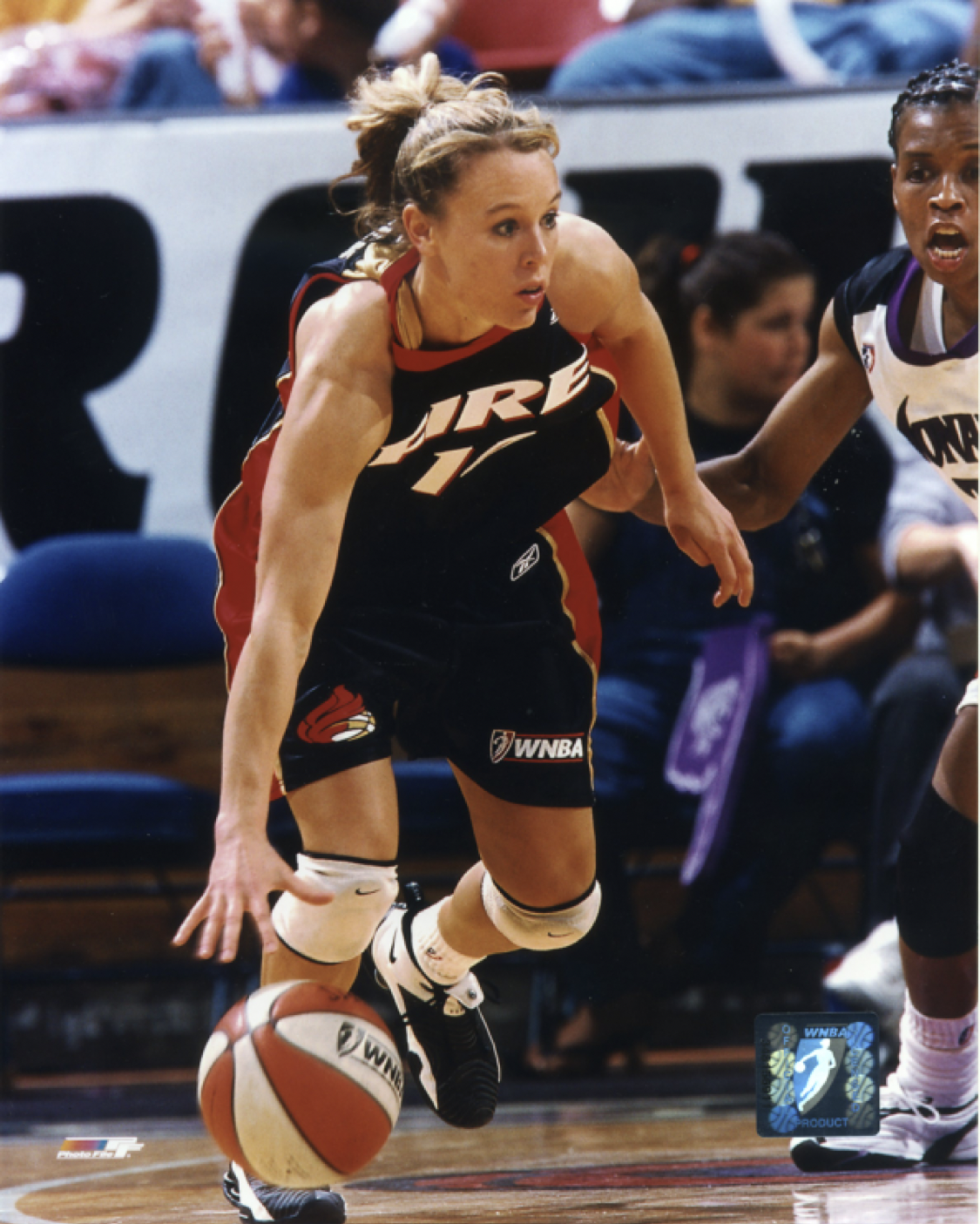 Jackie Stiles Camp & Speaker

Date: July 14, 2023
Place: Max Jones Fieldhouse
Cost: Before July 10 $55.00 After July 10 or camp day $65.00

Hear Jackie's Journey - 5:00 pm @ The Max Open to all the Public
Camp is open to Boys and Girls throughout the area
Session One: 10am - 1 pm 2nd - 6th graders
Session Two: 1:30 - 4:30pm 7th - 12th graders
Jackie will be available for photos and autographs after the camp

Jackie Stiles Bio
Jackie Stiles is one of the most renowned basketball players in the history of the women's game. From her roots in Claflin, Kansas, she led the country in scoring. Then to Southwest Missouri State University, she rewrote the NCAA women's basketball record books en route to leading the Lady Bears to the 2001 Final Four. Finally, to a professional career in the WNBA, Jackie has inspired and impacted millions.
One of the most prolific scorers in collegiate history, Jackie held the NCAA career scoring record for 16 years while accumulating honors that include the prestigious Wade Trophy and the Honda Awards Player of the Year. She was a three-time NCAA All American and the 4th pick in the WNBA draft in 2001 where she was named WNBA Rookie of the Year. She is a member of the Missouri State, Missouri Valley Conference, Springfield Area, Kansas and National High School Halls of Fame. In 2016 Stiles was inducted into the Women's Basketball Hall of Fame in Knoxville, Tennessee.
Following her prolific playing career, Stiles moved into the coaching profession with collegiate stints at Loyola Marymount, Missouri State and the University of Oklahoma, before moving into private business.
Jackie Stiles has long been an inspiration to little girls everywhere who have big dreams. From her legendary workout regimes to her enthusiastic approach to life, Jackie continues to impact people of all ages, in all walks of life.
To sign up, select the division matching the grade for the 2024-2025 school year first then the form will show up. Be sure to fill out all required fields or the form will not continue.